"Pirates" conquer Europe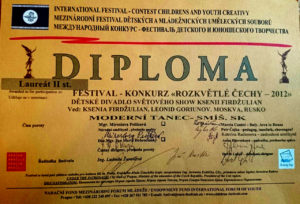 Younger composition of our team, in May 2012, the first act of the program "The Treasure of the Caribbean Islands," at the International Festival "Blossoming Czech Republic." And this performance, staged Xenia Safi and L.Goryunovym, based on the movie "Pirates of the Caribbean – 4", has been widely recognized and takes the "grand prix" of the whole festival, causes abroad genuine delight and admiration.
Once on the show, you are face to face with himself Jack and his gallant team will meet dangerous pirate and mermaid sea, to see the illusion of floating glowing jellyfish; fun: the endangered, the skeletons appear, as well as a dazzling, fiery firebird, guarding his treasure, and turns everything to nothing, nor touches in gold and precious stones.
Currently, the play is performed and junior, and senior formulations appropriate to the audience. At the wedding, corporate parties and New Year's Eve, in any event, this show is anticipating your expectations.