Fire show at the wedding!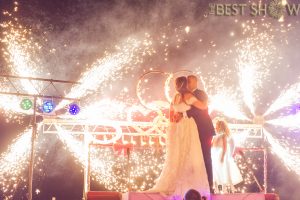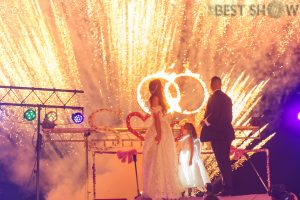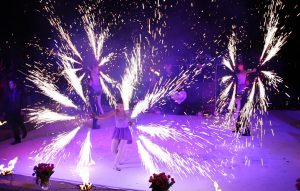 Wedding – one of the most tremulous events of our lives, the event fabulous, wonderful and unusually solemn … and everything must be perfect on such a day, ranging from invitations to guests and to the end of the holiday. Our director Xenia Safi knows how to make your celebration memorable over the long time. Xenia Safi created a gentle fire show for the wedding. The highlight of our theater is fiery wedding fire show "Love in the Century", which is the winner in the category "BEST WEDDING SHOW" in the «Wedding fairy tale» International Prize 2015 A gentle, romantic and at the same time brutal and fire Fire show will a perfect personification of a beautiful bride and groom courageous. Wedding fire show "Love forever" for the true connoisseurs of art and beauty, flamethrowers and romantic rock. Professional dancer in ballet costume before your eyes will combine action impossible. Dancing classical choreography and working with fire and pyrotechnic props, actress create an incredible atmosphere. This is in contrast to all other theaters of fire. Tens of kilograms of fireworks and firecracker, about 20 variants of fire props, luminous scene registration sites in the most gentle and wedding colors, all this no one will leave without any impressions, and if it is a wedding gift to the couple, then you can be sure that your gift It will be the most memorable! After the culmination of the wedding show is output young on stage! They are waiting for creative interactive, after which they will remain in the memory of the beautiful wedding photos, "Newlyweds on the background of fireworks", "young ignited fiery heart", or fire ring, "a glowing angel congratulates young" …
Well, if you like it hot and you like hot rhythms of Latin music, we have a wedding fire show "Hot Love" in stock! This bright, groovy fire show with this story, was created specifically for young couples who want something fun and they had no idea what to expect. In our fiery theater work real professionals, who easily took the bar Latin dances. To do this, fire show, our decorators have created an exclusive and original details, such as the rose of fire, which the protagonist fire show presents his sweetheart at the meeting. For the wedding is very symbolic and incredibly romantic. The wedding fire show "Hot Love" artists perform complex acrobatic pair of elements that do not make athletes Latin dance on the dance floor. We love to surprise its audience and that we succeed!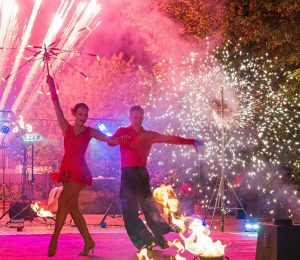 Also, our choreographer can help you create a wedding dance. A pyrotechnic designer you arrange your first wedding dance. After all, we all want to this point was not only in the memory, but was captured by photographers and videographers, and to turn the dance into a real fairy tale, Bestshow team will gladly help. Imagine a beautiful gentle music begins, the couple approach each other, begin to dance, and for example, the chorus or on special choreographic steps, included pyrotechnic fountains that decorate the stage or dance floor, where the couple dancing. Against the background of such beauty, leaving only the most magical and romantic pictures. In the room we use only cold pyrotechnics, smoke-free and practically odorless, it is safe for all guests and young people who arein close proximity. Firework fountains are of different heights and different colors. It all depends on the possibility of space and taste of the bride and groom. In addition, we recommend cold pyrotechnics decorate your wedding dance special effects such as severe smoke, confetti. And if you want to visit grinned umileniya- we will arrange your dance young dancers, angels.
Well, a celebration in full swing, or is already coming to an end and it's time for a wedding fire show! This can be a great wedding gift or a luxurious completion, and with that and with our other fire theater cope perfectly well.